Dimensions : 19,6″ x 31,5″.
Weight: 4,5 oz.
Composition: 100% cotton.
Care: Machine wash 140° F. Tumble dry cool.
Origin : French designer, indian cotton. Handblock printed. Imperfections are natural.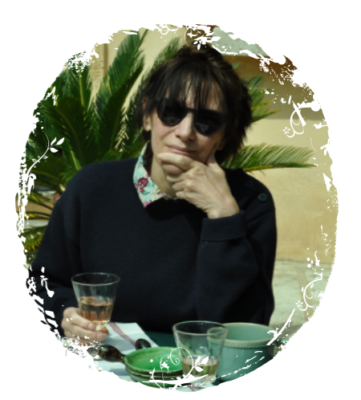 You know what ?!
Happy marriage of colors for this pattern … so chic !
Assembly of flowers and pearls in subtle and elegant tones.

Perfect to light up your kitchen with a touch of warm sophistication. And the stains will disappear in the backdrop of the towel. Yesss !!
The tablecloth is a top one, as well as napkins, placemats, runner and apron…!
My favorite !